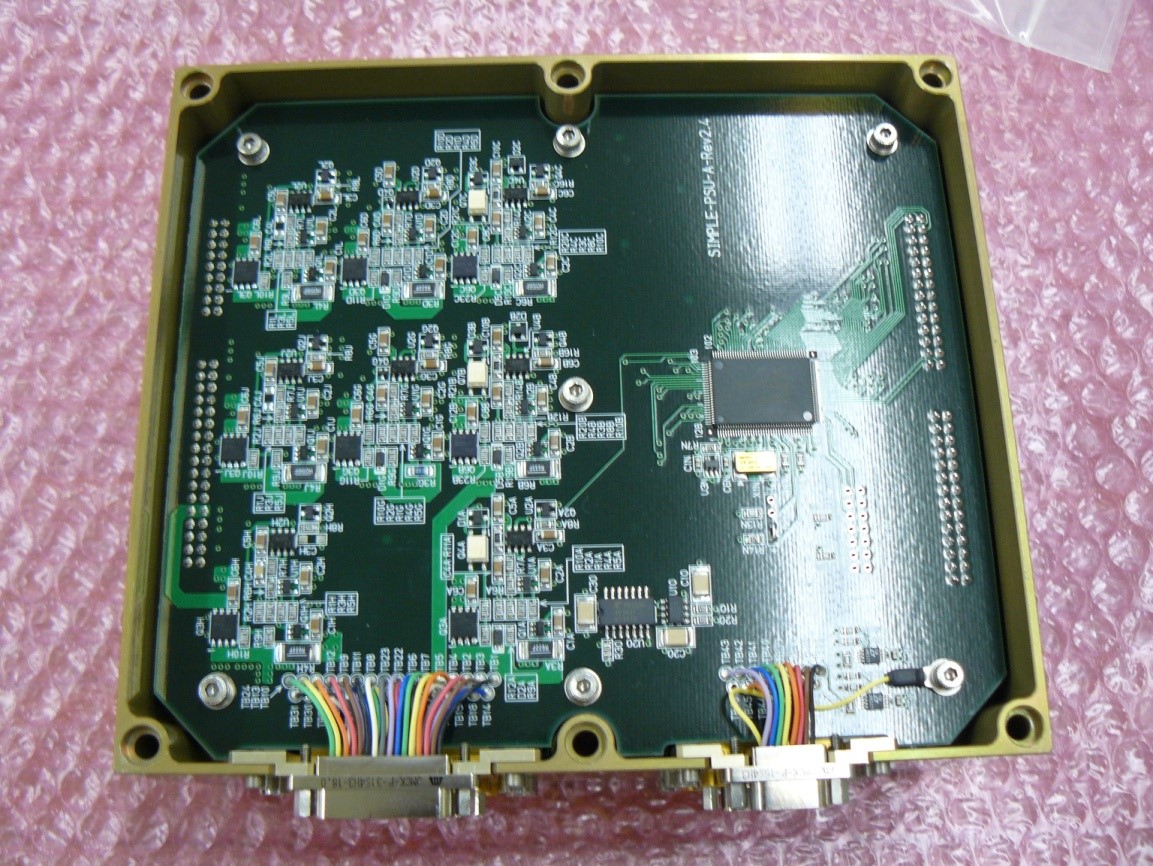 About
This unit is a power switching unit (PSU: Power Switching Unit). +30 V, ± 15 V, +12 V, +5 V power supply can be controlled, and each has a current limit function.
The control port of each voltage can be operated by serial communication with external equipment. In addition, when the over current is detected by the current limit function, the power supply is automatically shut off. The state is monitored by the onboard CPU, and can also be unblocked.
Reverse current prevention is applied to all control ports, and a soft start function for relaxing the rush current caused by the connected load is also partially installed.
Consumption current can be monitored in part of 12V and 5V series. In addition, it is possible to customize each voltage system, control port number, current limit value, cutoff response time.
Input voltage :

+30V, ±15V, +12V, +5V
+30V port : 4ch, Max. 45W/ch
±15V port : 3ch, Max. 15W/ch
+12V port : 26ch, Max. 36W/ch
+5V port : 16ch, Max.10W/ch
Communication : RS-422 (2ch)
Temperature : -55℃ to +85℃
Vibration : 20 Grms, 20 to 2000 Hz
TID : 10 krad
Size : 161 mm x 139 mm
Mass : 320 g