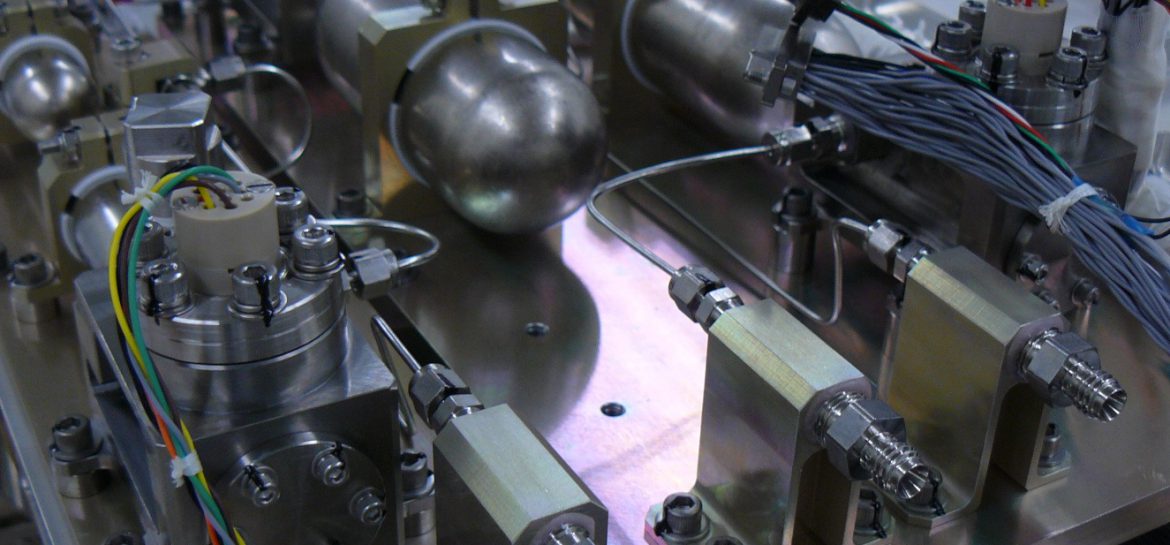 Support Designing the Structure of Space System and Subsystem
WEL Research has much experience in designing, analysis and testing of numerous space system and subsystem including satellites, their equipments, and other experimental devices to utilize the space environment.
Seeking more advanced to make high-performing space system and subsystem for the future, we are developing new technologies for structural elements.
They include the evaluation of the landing gears to transit the landing shock on the moon, the development of damper system to protect vital equipments from launching vibrations and the development of a small and light holding mechanism.
The damping technology is the area we are most proud of. WEL Research is full of many ideas to create high performing structures.
We provide not only the basic structural design to stand against the severe load and vibration at launching but a low shock and low vibration structure to protect highly accurate equipments.
It embodies an easy design, light weighted and reliable product.
Design of Attitude Control System for Space System and Subsystem
-Attitude and Orbit Control Systems Designing-
In order to achieve successful missions utilizing space environmentincluding satellites, the appropriate design and careful operation systems are absolutely necessary.
WEL Research provides various technical supports to accomplish your mission from the early planning stage: selection, specifications of control system components (sensor ,actuator,etc), dynamics analysis (control torque or force, environmental disturbances,cont rolled response, jitters arising from flexible structures or mission component noise, etc), designing and development of control systems, simulators and testing for verification and the post-launch operational support and data evaluation.
Vibration Reduction or Isolation Technology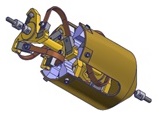 Using the passive damping technology, WEL Research offers various kinds of devices to satisfy each customer's needs.
They include the damper to control jitters under the microgravity environment. We are now working on the semi-active damper and active damper using Electro Rheological Fluid (ERF).
With this new technology, we aim at developing a small and light hybrid damper system.
It will be a leading-edge technology to contribute to reduce the launching vibration, the vibration of wheel in orbit, to control the pointing and reduce jitters in the space.
On the land as well, it is expected to isolate precise measuring equipments from vibration.
Among the products developed and manufactured are the DAMPING JOINT (D-joint), the CONDUCTIBLE PASSIVE DAMPER(CDP), the Semi-active Damper using Shape Memory Alloy.
If you would like us to review damping designs you've given up before, please contact us.
Japanese Distributor and Technical Support for Products of TiNi Aerospace, Inc. (USA) Non-Explosive Actuator


This device is the separating mechanism replacing the conventional explosive actuator. It's low shock and excellent in handling.
It's already used on the numerous missions in US, and its tens of pieces have been installed in one satellite as an example.
It's also well known in Japan and already installed in many satellites and instruments. We are expecting that it will increase more in the market.
In order to provide the right service to the right customer fast and flexibly, we tie up with TiNi Aerospace,Inc. for the development.
The CABLE RELEASE MECHANISM (CRM) is the product developed between WEL Research and TiNi Aerospace, Inc.
This small and light device enables the release of heavier loads than ever. If you would like more information, please contact us.
(TiNi Aerospace inc. http://www.tiniaerospace.com/)